Extra long chunky plant hanger in Mustard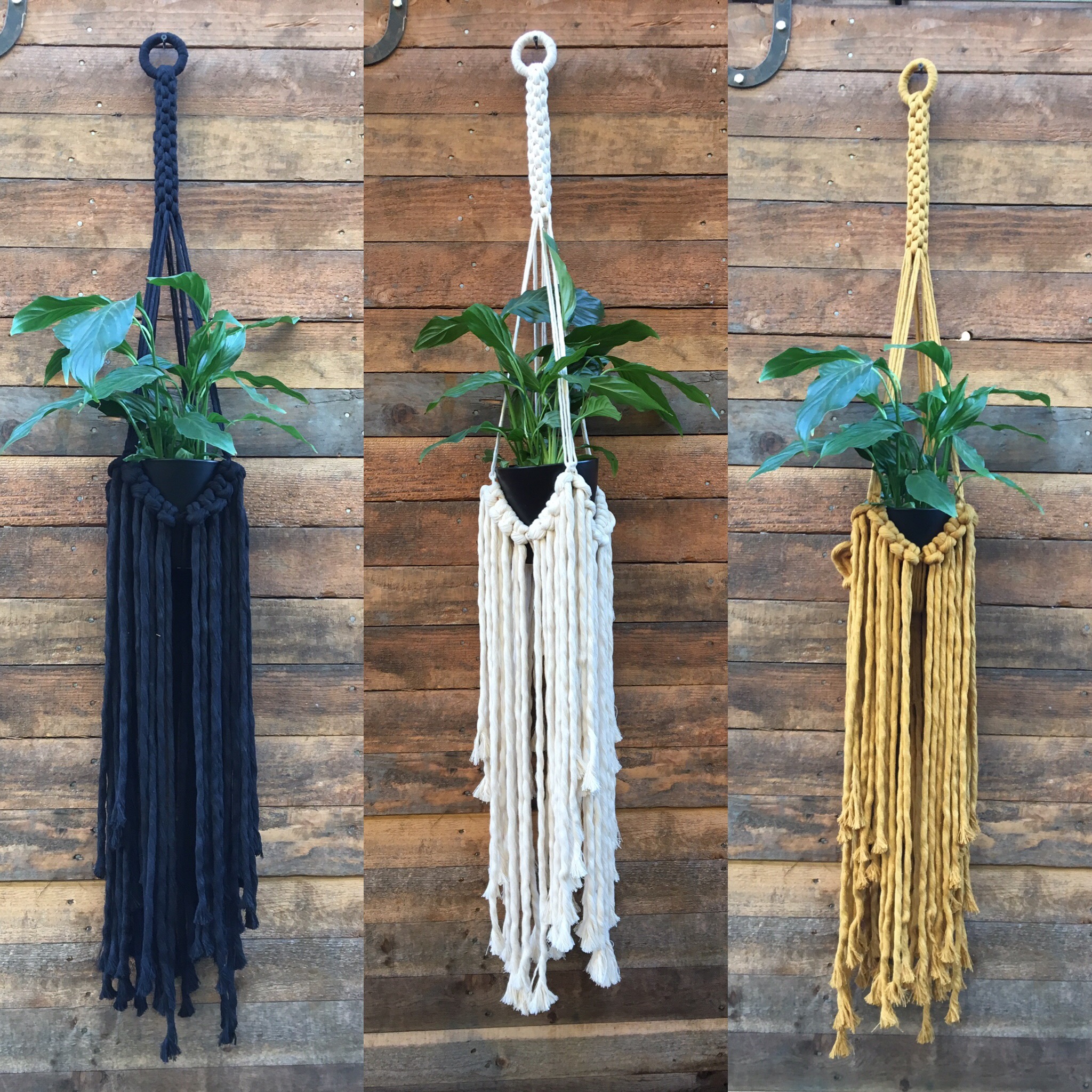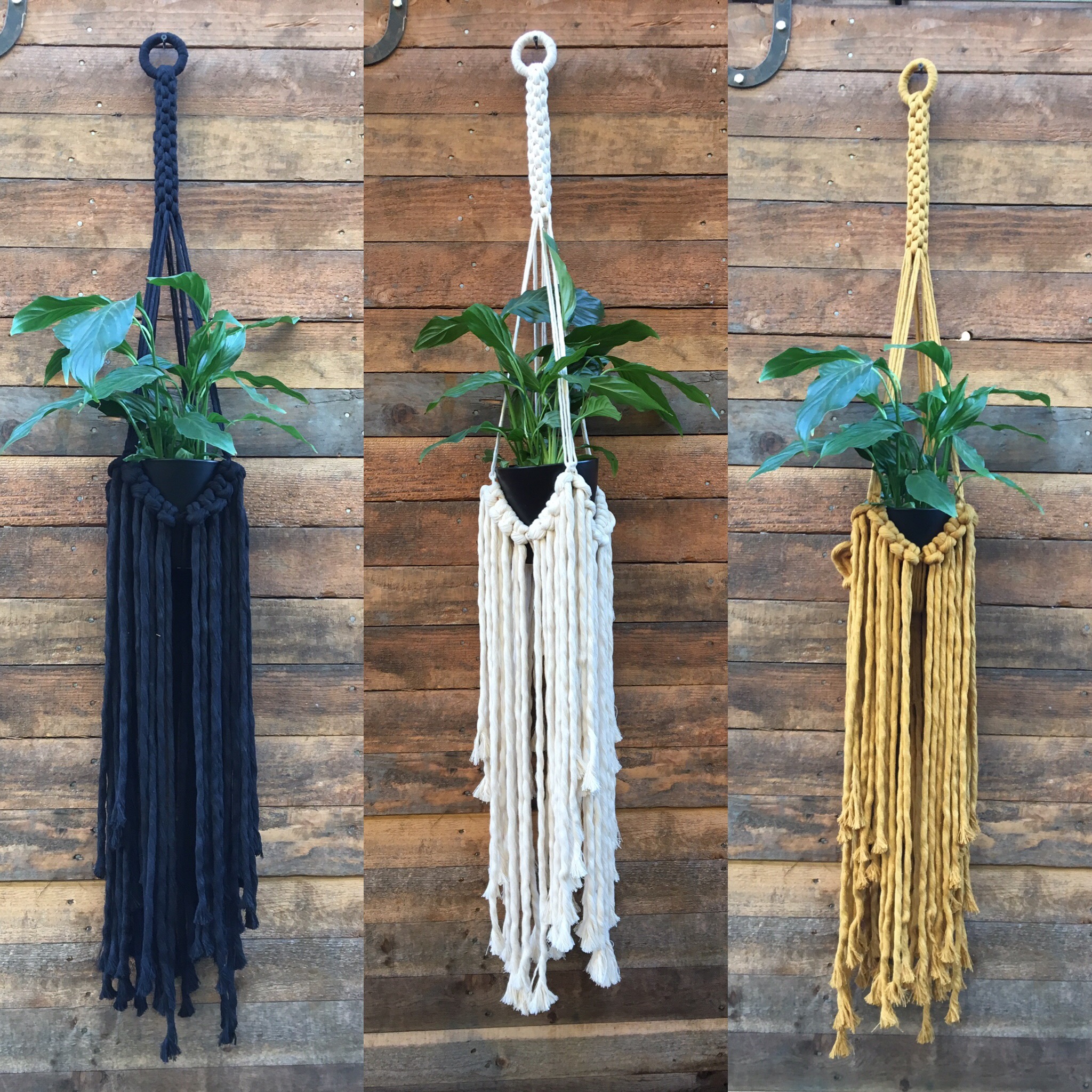 Extra long chunky plant hanger in Mustard
This plant hanger begins with a wrapped ring and then a gorgeous row of crown knots and finishes off with chunky extra long 10mm fringe.
due to the nature of handmade items your plant hanger may vary slightly from this photo.
Ready to ship. DM for custom or bulk orders.