Boho Babe Macrame Wall Hanging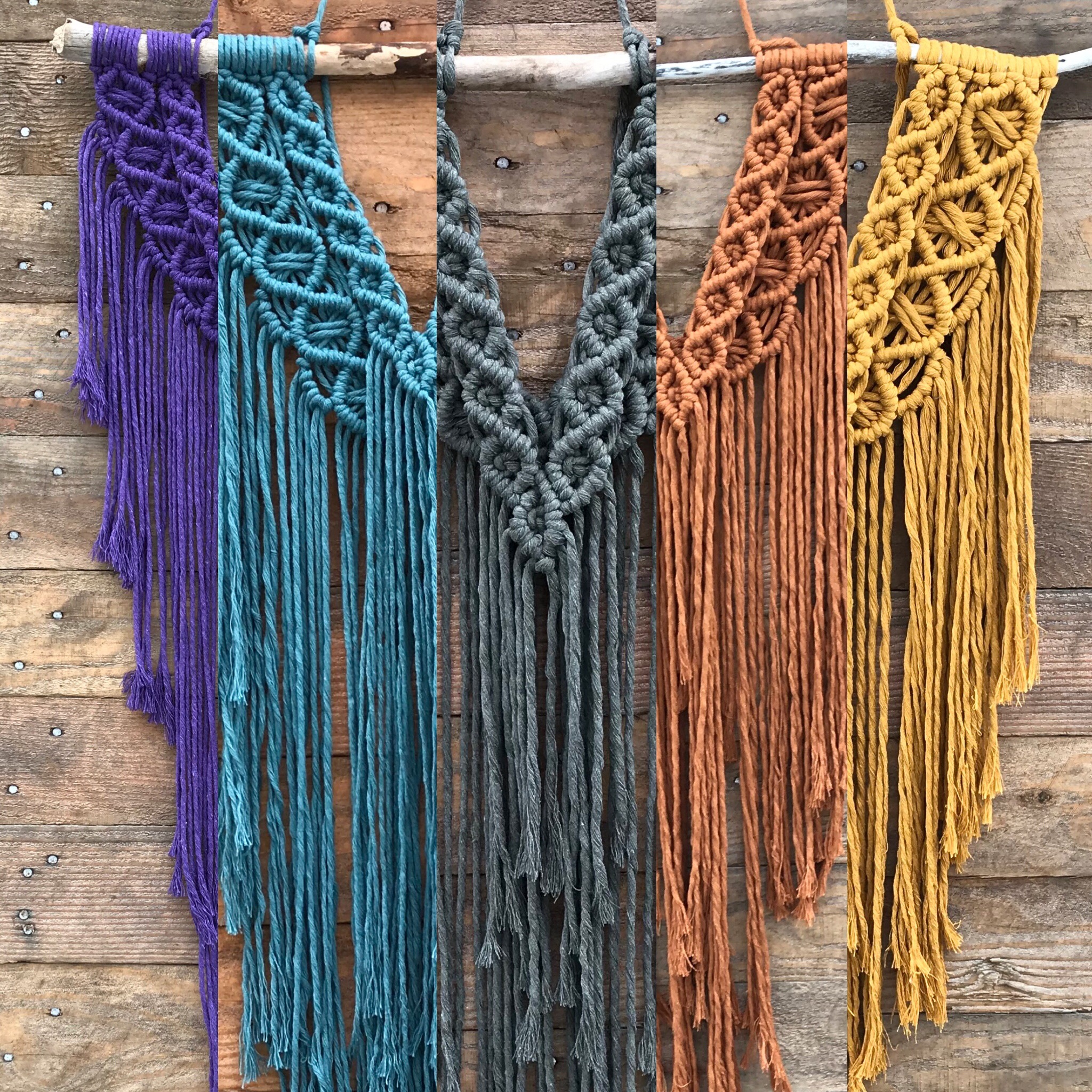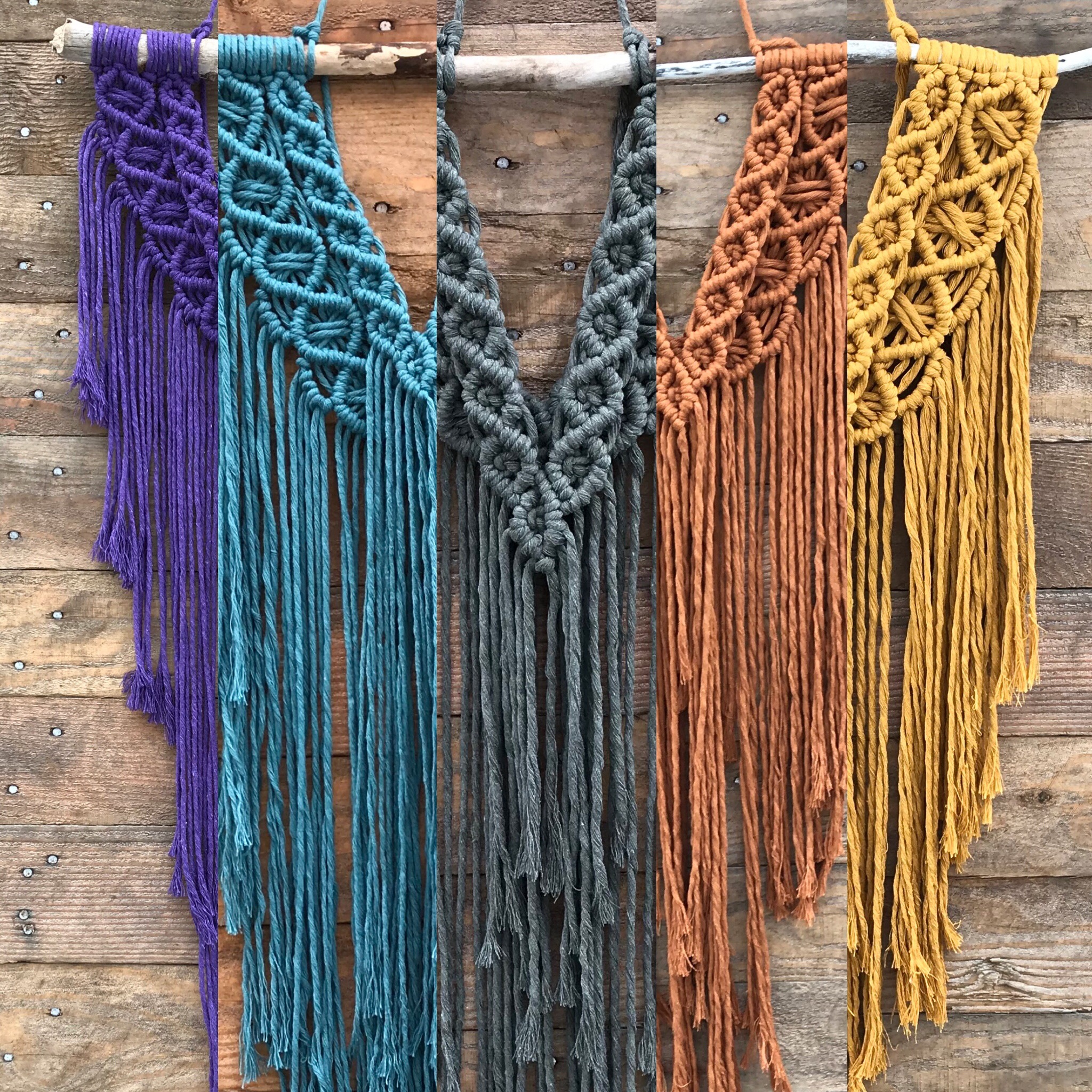 Boho Babe Macrame Wall Hanging
The ever so lovely, ever so classic, ever so modern Fiber+Blood Boho Babe!
This stunning piece of art will be made just for you in the highest quality luxe cotton. You even get to pick your favorite color! Please choose your color of choice at checkout. Colors in stock are constantly changing so please check with me for what's in stock.
Color options:
Fire engine red, wine red, purple, mustard, natural white, butterscotch, sunshine yellow, peacock blue, bright teal, sage, pistachio, primrose, maple and sometimes more.

Due to the nature of handmade items your Boho Babe will be uniquely yours own and may vary slightly from photos seen here as this is not the exact piece of art being shipped.